Second Chance Recovery Residences
A sober living program with a focus is on guidance and support for men and women in early recovery.
ATLANTA, GA | 770.885.9353
MEN & WOMEN - COST: MID-TIER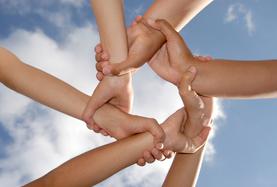 for men & women in early recovery
Sober Living Atlanta
Program Features
Individual sessions with a certified addiction counselor

Relapse Prevention

24 hour onsite support staff

Life skills including time, stress, and money management

Anger management

2 weekly community meetings

Big Book/Literature meetings

In house speaker meetings

Peer support specialists

Social activities/events


Fully furnished 2 bedroom roommate style floor plans

Gated community

Flat screen TVs

Hi-definition extended cable television

High speed internet and WIFI

Washer and dryer in each apartment

Membership to You Fit gym

Drug testing

Located near the Chattahochee River and Nature Center

MARTA accessible

Safe, clean, and structured living environment
CONTACT US:
(770) 885-935
We are built on the Twelve Step Program of Alcoholics Anonymous and believe this way of life offers the best possible chance for long term sobriety.

We believe we are better than any Atlanta halfway house. We are a sober living program based on the model of the 12 Steps of Alcoholics Anonymous. The 12 Steps, in our opinion, the most successful means of establishing long term recovery. The Steps emphasize honesty, open-mindedness, willingness, integrity, spirituality, and responsibility for one's own actions; with support from others who have or are going through the same process.
Second Chance works closely with treatment providers to ensure discharge recommendations and aftercare plans are followed. This helps ensure a seamless continuity of care.
Second Chance Recovery Residences are fully furnished apartments with WIFI, extended cable TV, and washers and dryers in each apartment. Bedrooms and bathrooms will be shared with one other person.